If you originally booked the course on line you can now amend this booking up to 10 days prior to your course date. If you have had assistance with your bookings from Kent County Council or need additional advice please call 03000 411554.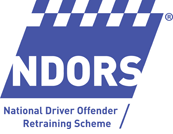 National Road Safety Courses
If you have booked a place on an NDORS course,
National Motorway Awareness
National Speed Awareness
RiDE
Safe and Considerate Driving - Part 2
What's Driving Us?
please log onto the NDORS Offer Portal to alter your booking or make a payment.