Following a general briefing from the governing body National Drivers Offender Retraining Scheme (NDORS) all classroom based courses have been suspended for an initial period of 12 weeks, from 9am on Friday 20th March 2020 until 12th June 2020.

There are currently no further details for any client who has had their courses suspended and The Kent Driver Education Team or the Police Force your driving offence was with, will contact you by email as more information becomes available.

If you have not yet booked your course and have recently received a course offer letter to attend either a National Speed Awareness Course, National Motorway Awareness Course or a What's Driving Us course, we have now opened our courses spaces from 1st July 2020. For further details visit the NDORS website or check the KCC website service updates page regularly.

KCC apologises for any inconvenience this may cause, but the cancellation of these courses is out of our control.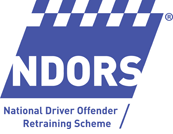 National Road Safety Courses
We provide the following NDORS courses.
National Speed Awareness
National Motorway Awareness
Safe and Considerate Driving
RiDE
What's Driving Us?
If you were referred by the police for one of these courses, please start your booking on the NDORS Offer Portal.