KCC would like to thank you for your patience and understanding whilst we have been waiting further guidance following the suspension by the governing body National Drivers Offender Retraining Scheme (NDORS) of all classroom based courses from Friday 12 March 2020 until Friday 12 June 2020.
For clients who were booked onto a course on or before 12 June 2020, you would have already been sent a communication via email (or called if you did not provide one) and will now start to receive a further communication from either the Kent Driver Education Team or from the Police Force who your driving offence was with. Please note that due to the amount of clients we will be contacting, this will be completed in date order with no exceptions and are currently processing clients files that had a course booked between 20th March and 2nd April 2020.
However If you have not yet booked your course and have recently received a course offer letter to attend either a National Speed Awareness Course, National Motorway Awareness Course or a What`s Driving Us Course, course spaces are now available on line to book on or after 1st July 2020. Please continue with the booking on this page.
If you wish to book a Safe and Considerate Driving Course please email KDE@kent.gov.uk and you will be contacted shortly.
For further information relating to all Diversionary Schemes course please visit the NDORS website or check our service updates page regularly.
KCC apologise for any inconvenience this may cause as the suspension of these courses are out of their control.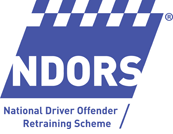 National Road Safety Courses
We provide the following NDORS courses.
National Speed Awareness
National Motorway Awareness
Safe and Considerate Driving
RiDE
What's Driving Us?
If you were referred by the police for one of these courses, please start your booking on the NDORS Offer Portal.
If you have registered with us for one of the following courses, please book here.
Safe and Considerate Driving (Part 2)

Please review and complete the checklist prior to attending the course. Failure to comply may result in not being able to attend your course and a rebooking fee if we have any availability.